---
In April 2021, things got hot on the net. Two insane record jackpots were won at online casinos. On April 14, an English player won £15,182,284.27, and on April 27, a Belgian player won €19,430,723.60.
What do these two pots have in common? Slot machines from the Microgaming group! What's Microgaming? It's the creator of the most lucrative casino games on the Internet.



April 14: 15 Million WowPot Jackpot
England's luckiest player has smashed the previous UK jackpot winning record (which was £13,213,838.68).
An £0.80 bet on the Book of Atem WowPot slot machine activated the game's bonus wheel. The future winner then clicked on the SPIN button and won £15,182,284. This slot machine fan achieved this feat at the online casino 32Red.com, a well-known gambling platform in England.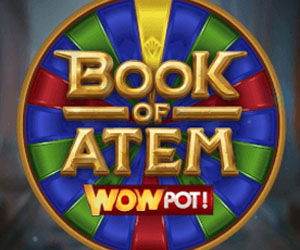 April 27: 19 million Mega Moolah jackpot
The news of the jackpot won on Absolootly Mad Mega Moolah has spread around the world! The pot won by the Belgian player is now the world record! The previous record is from September 28, 2018 (€18,915,872.81) and took place at Grand Mondial.
The Belgian player, a member of the Napoleon Games website, hit a record jackpot on a €15 bet. He bet big and it paid off! In Belgium, the news went viral in the local press. Let's face it, winning a world record jackpot is something that doesn't go unnoticed. In Belgium, all the gambling bloggers are talking about it.
However, there is one bad thing about Napoleon Games! Only Belgians can play. The Belgian Gaming Commission does not allow foreigners to register.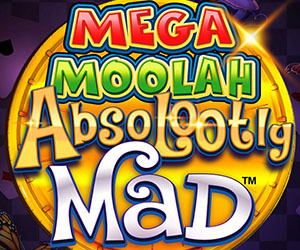 Who are the jackpot winners?
Neither were willing to give their names.
But that's normal, don't you think?
Who would want to reveal their name in this kind of situation?
Very few gamblers who have won big want to tell everyone about it. To date, the only big winner who has revealed himself is the former 2015 record-holder. This crazy gambler, Jon Heywood, even had his win entered into the Guinness World Records.
Mega Moolah and WowPot
Last month's two amazing jackpots came from progressive slot machines.
What's special about these machines? You can find them in a variety of different online casinos. As a result, many players from all over the world try their luck on them. The April 14 jackpot came from one of the "WowPot" games. As for the world record, it was achieved on the game Absolootly Mad. Absolootly Mad is a new version of the well known Mega Moolah slot machine.



Record Jackpots in Canada
What about Canada?
Have Canadians won any major jackpots at online casinos?
Yes, many players from Canada have struck it rich. Historically, Zodiac Casino is the home of the Canadian record. This online casino is well known on sites in Canada.
Below are the ten most recent records in Canada, as well as those at Zodiac Casino. These jackpots were won on the Mega Moolah slot machine.
| | | |
| --- | --- | --- |
| | JACKPOTS WON | WIN DATES |
| #1. | C$20,059,287 | January 2019 |
The biggest jackpot ever won at an online casino in Canada! This incredible jackpot was won at Zodiac Casino.
Zodiac Casino has awarded massive jackpots:
January 2019
C$20,059,287
January 2018
C$3,688,145
March 2017
C$9,572,948
August 2016
C$11,610,536
The biggest recent Mega Moolah records in Canada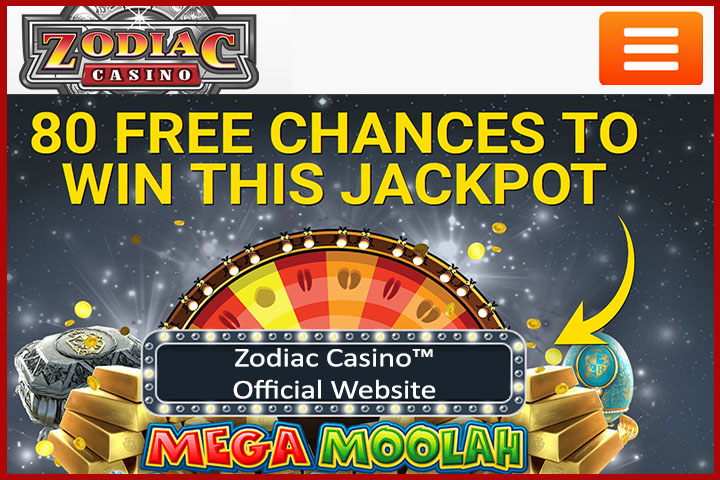 ZODIAC CASINO IN CANADA

| | | |
| --- | --- | --- |
| #1. | C$16,496,347 | May 2020 |
| #2. | C$9,959,553 | May 2020 |
| #3. | C$4,026,837 | September 2020 |
| #4. | C$4,480,847 | May 2020 |
| #5. | C$4,443,185 | September 2020 |
| #6. | C$4,746,748 | September 2019 |
| #7. | C$5,954,437 | August 2019 |
| #8. | C$8,162,217 | August 2019 |
| #9. | C$3,308,063 | March 2019 |
| #10. | C$20,059,287 | January 2019 |

Tax free or not?
Are online jackpots tax-free or not? It depends on the country. The two winners mentioned above can have peace of mind. They won't pay any taxes at all. In England and Belgium, gambling winnings are tax-free.
In Canada, like in most other countries, winnings are tax-free when they come from gambling.

Last Updated on May 11, 2021 by Publisher
2 Giant Jackpots Won in April 2021